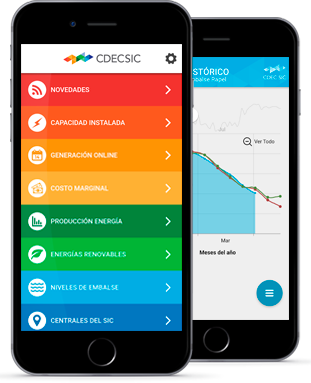 Users get real-time categorized information on CDECSIC's work, which is displayed in an attractive graphic with accessible content displayed.

Constantly updated information
Innovate at a technological level in the way of communicating content on the operation of the Central Interconnected System (SIC). Along with this, provide those working in the electricity sector and the community in general with online information about the operation and coordination performed by the CDECSIC, in an attractive and intuitive way.
Notifications for electrical contingencies
Georeferenced map of power plants
Available in English and Spanish
Constantly updated information
Body in charge of coordinating and determining the operation of the SIC facilities. Its functions include ensuring the safety of service in the electricity system and guaranteeing the most economical operation of all the facilities of the electricity system. It is integrated by the generators, transmitters and free clients that operate in the SIC.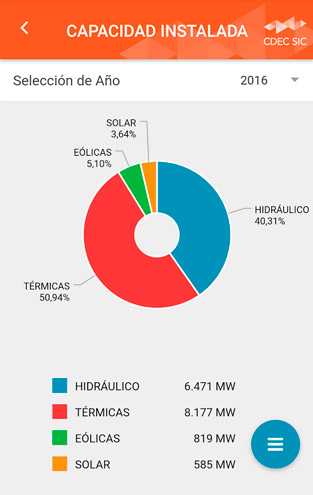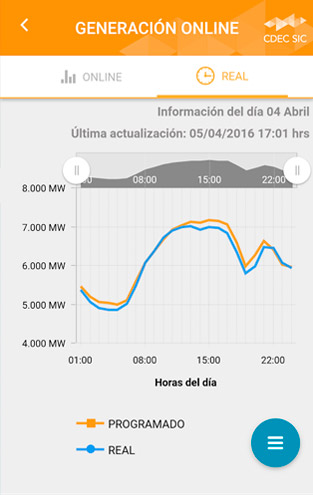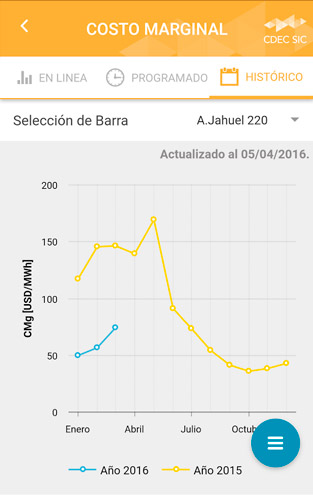 Important KPI
How long did this app take to develop? Where were the most resources and time invested? It is important to know all the steps of the process. It is relevant to know that the development time can be extended due to the functionalities that are added and the changes made by the client.