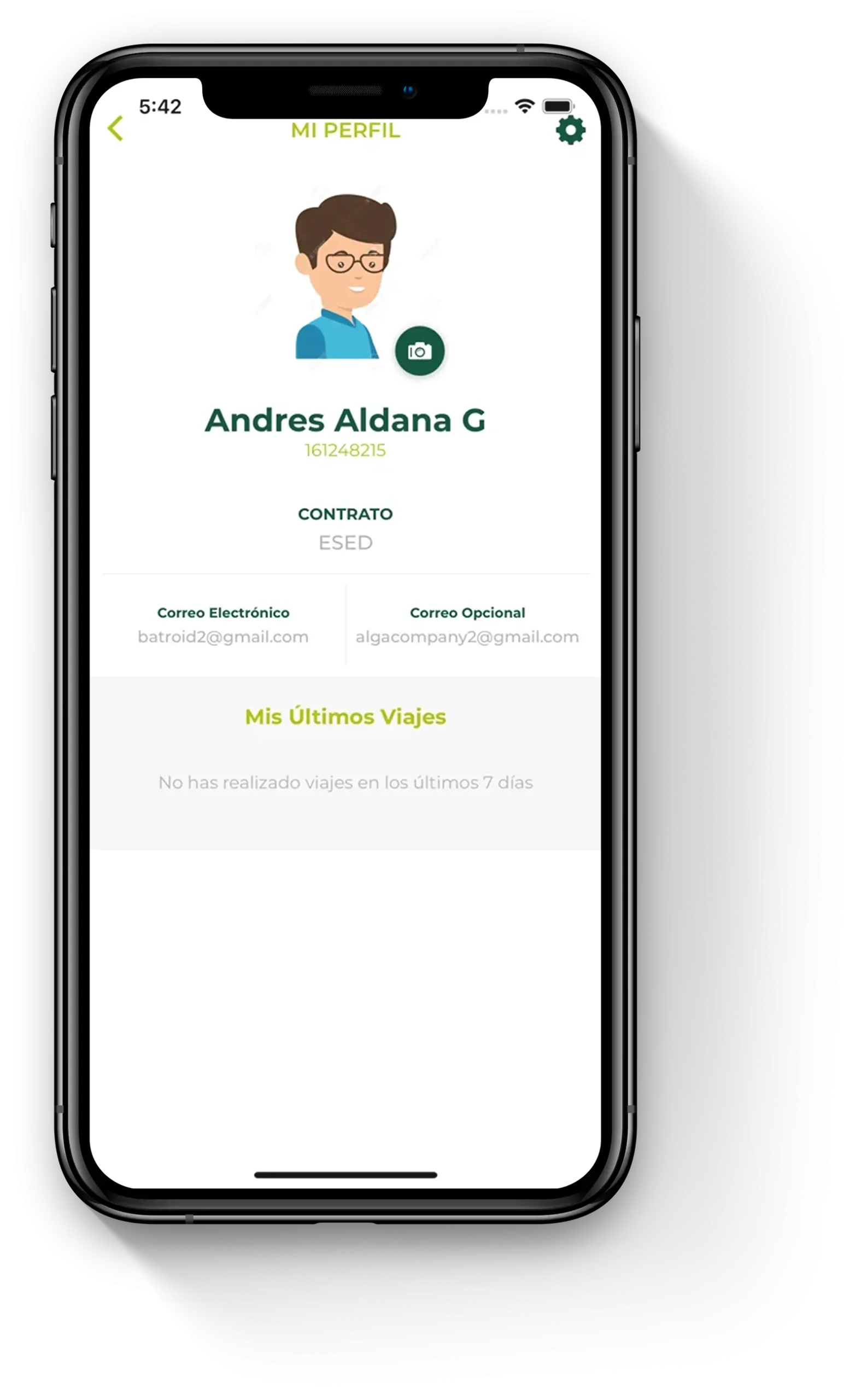 App: Collahuasi Seat reservations.
Application that allows the mining company's employees to make various reservations by combining trips to the different cities where the users live.

Have a transportation app for your employees where they can book bus tickets to and from the mine.
https://www.collahuasi.cl/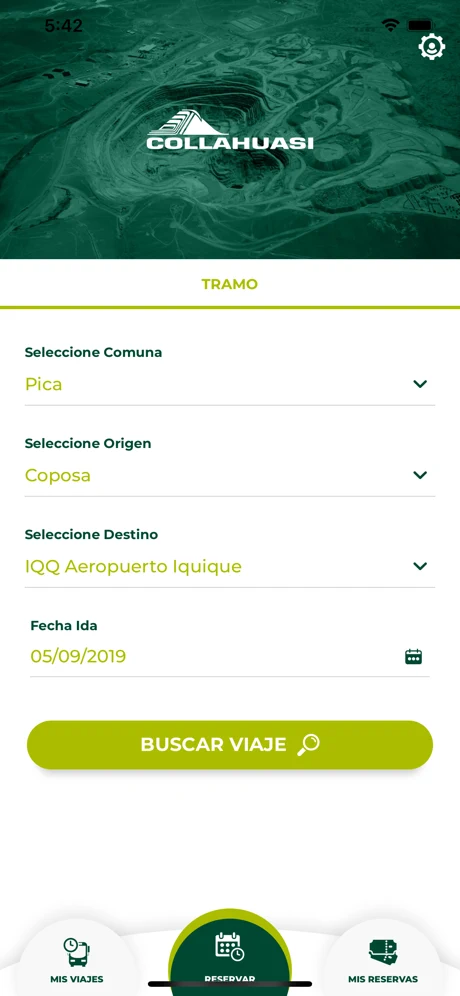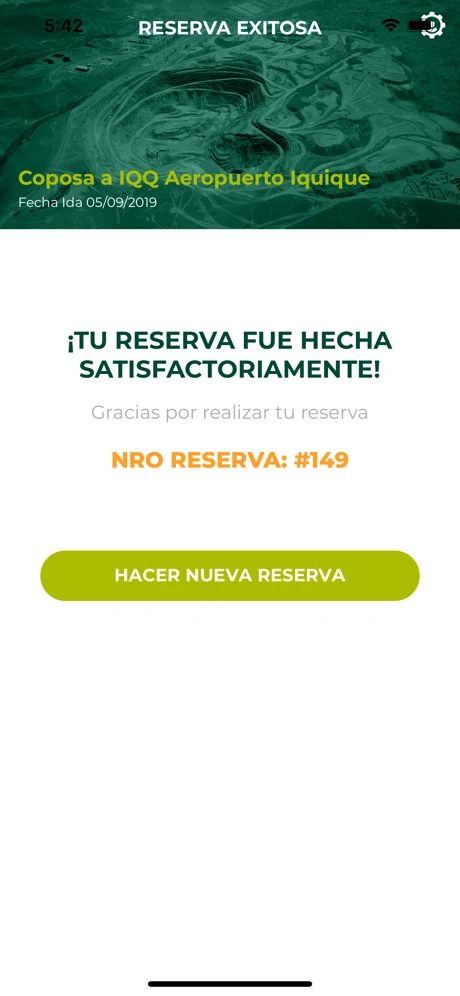 Collahuasi is a mining company that is currently the second largest copper operation in Chile and one of the largest deposits of copper mineral resources on the planet with close to 10 billion tons.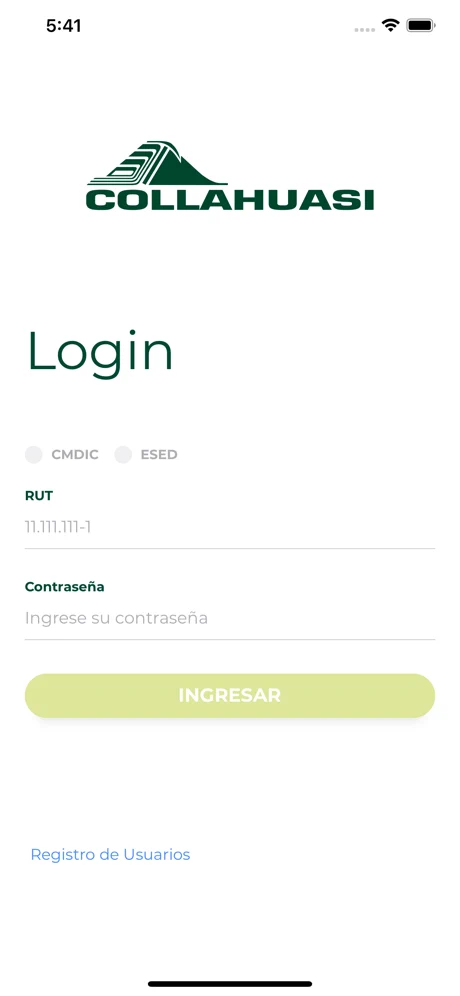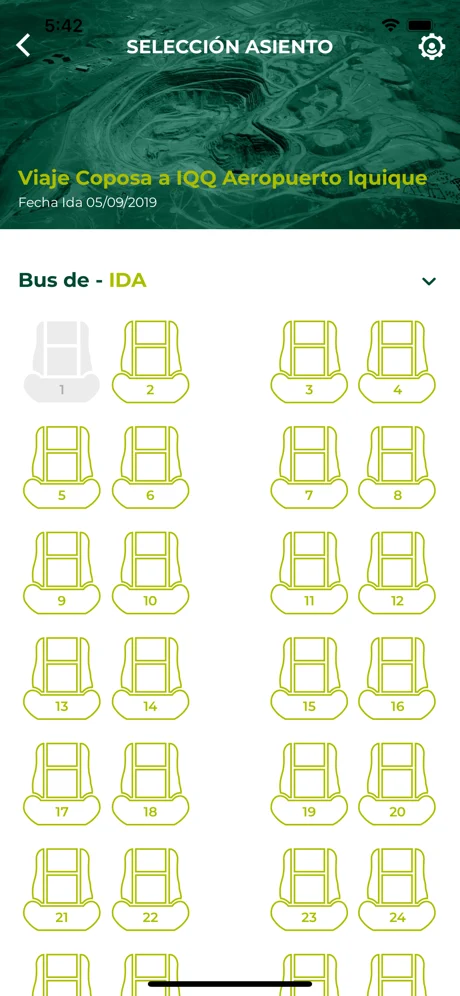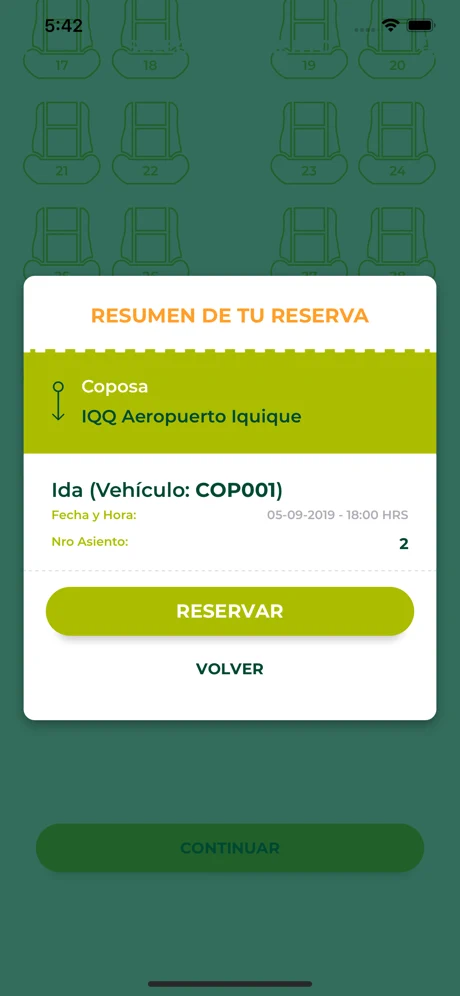 Important KPI
How long did this app take to develop? Where were the most resources and time invested? It is important to know all the steps of the process. It is relevant to know that the development time can be extended due to the functionalities that are added and the changes made by the client.