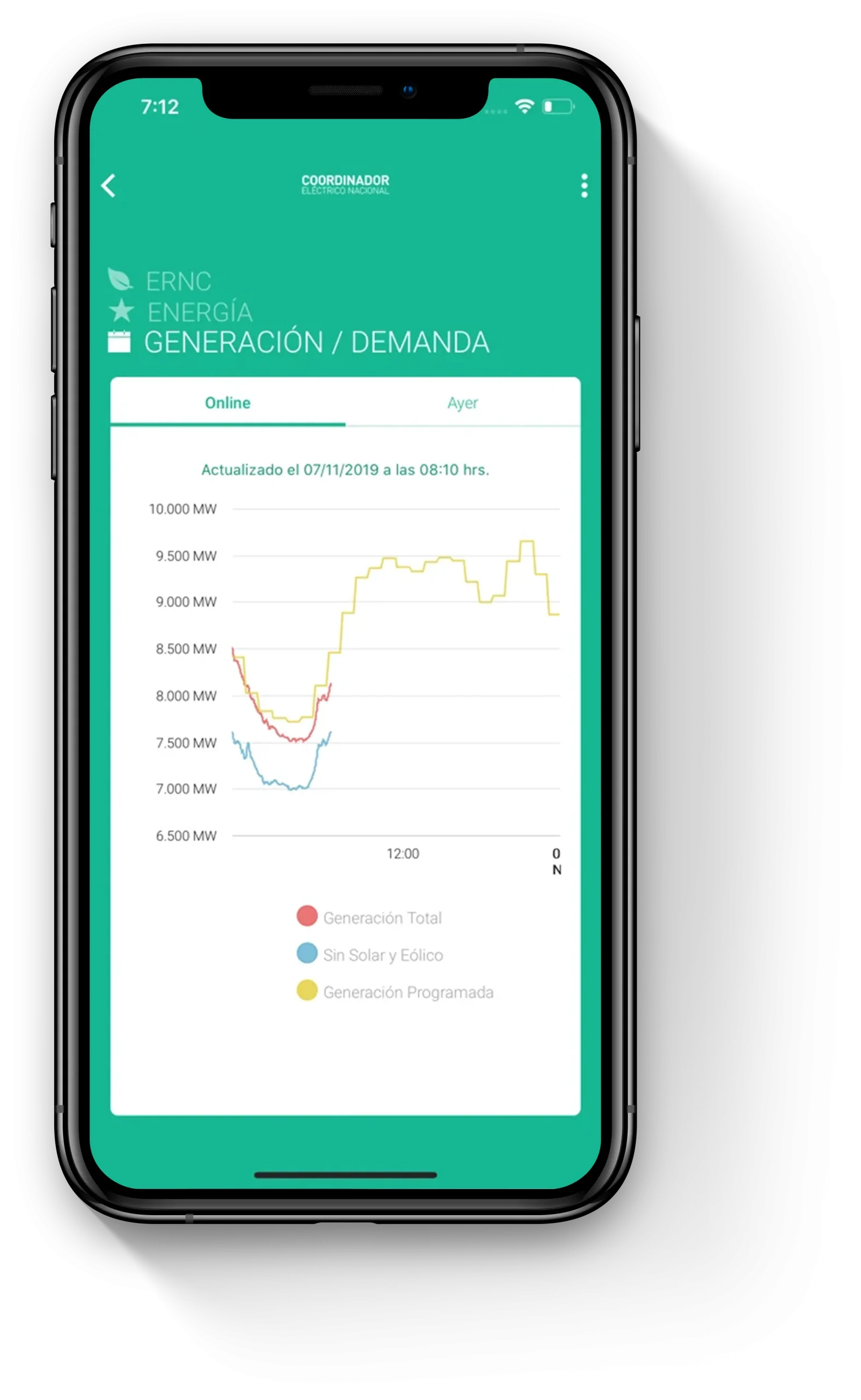 Mobile application that allows visualizing the installed capacity of the National Electric System from 1990 to date. In addition to the project cadastres, marginal and scheduled costs, energy production (solar, wind, thermal, hydro, cogeneration), Non-Conventional Renewable Energies (NCRE), geographic location of power plants and reservoir levels, among others.

To provide information to companies, academics, public utilities and citizens in general, who wish or need to access online information about the
National Electric System.
https://www.coordinador.cl/app/
Visualization of reservoir levels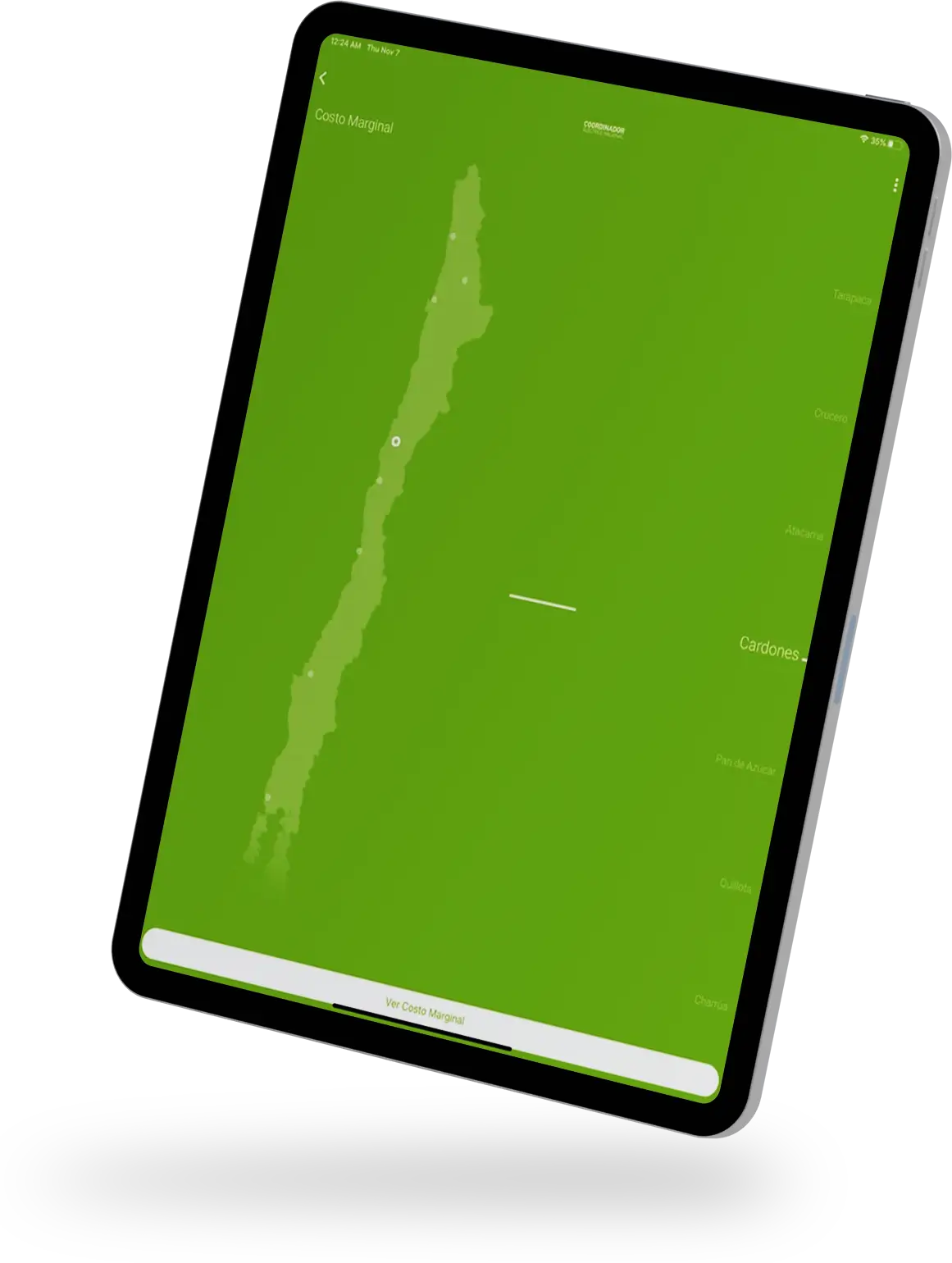 The National Electric Coordinator is an independent technical body in charge of coordinating the operation of all the interconnected facilities of the
National Electric System.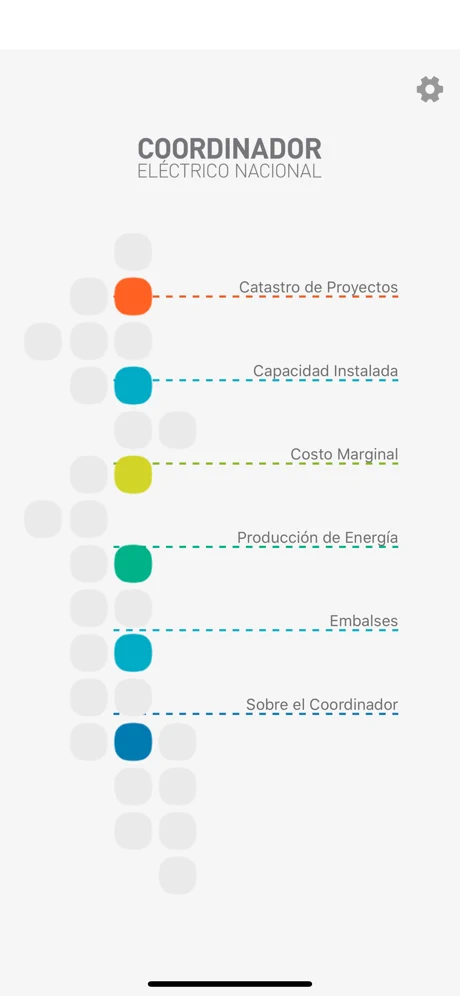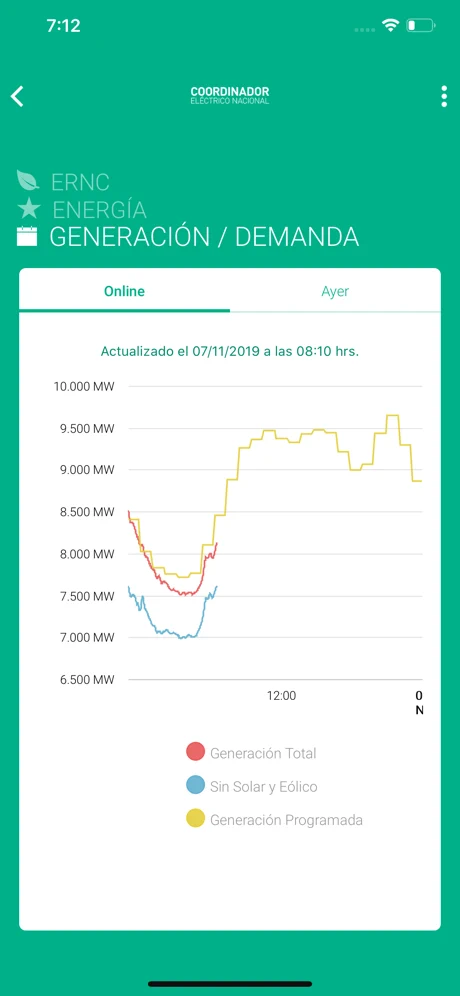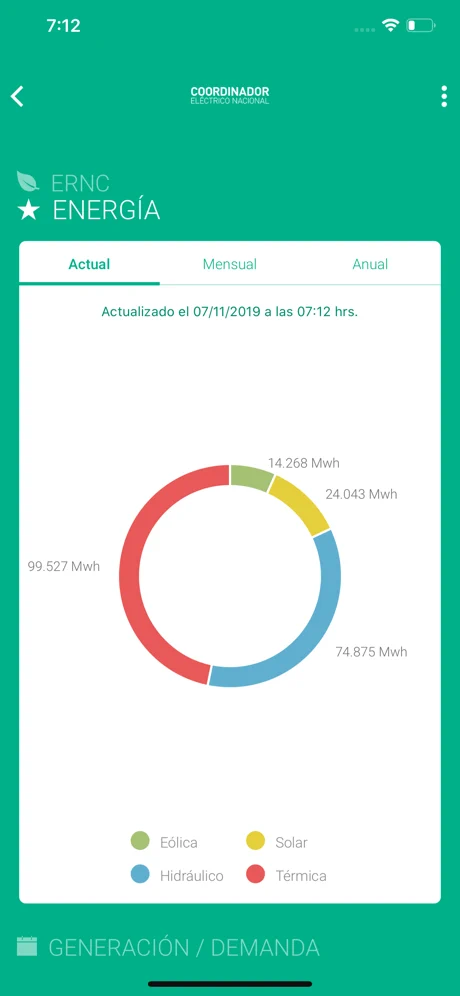 Important KPI
How long did this app take to develop? Where were the most resources and time invested? It is important to know all the steps of the process. It is relevant to know that the development time can be extended due to the functionalities that are added and the changes made by the client.