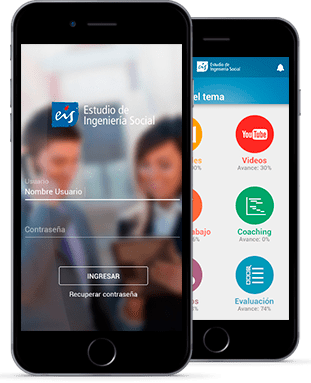 Through an App, native for IOS, users access content through different formats, such as text, audio and video. In addition, it provides feedback to users on their performance through surveys and coaching. Such features make the application an interactive tool that reinforces learning and helps to put acquired knowledge into practice.

To have a didactic tool that manages information and knowledge about work environments through an App.
Download pdf and mp3 audio files
Maximum of six modules for contents
Access to links, public and own videos
Links to sites of interest
Estudio de Ingeniería Social began its operations in 2003, with the purpose of providing its clients with original solutions in areas such as commercial productivity, management skills and internal climate.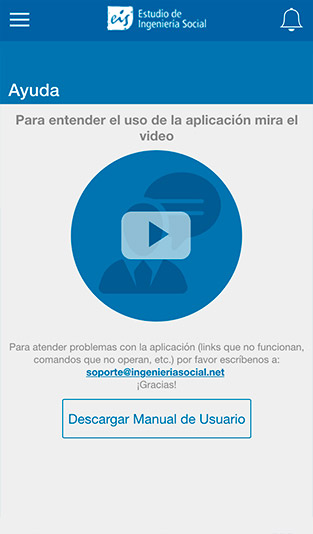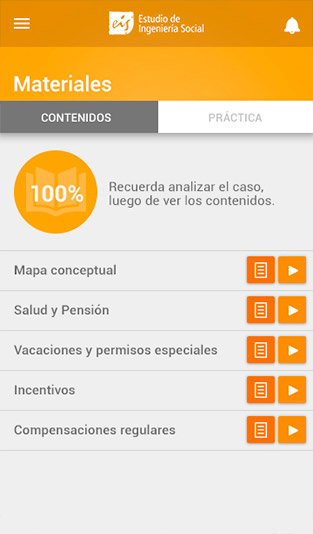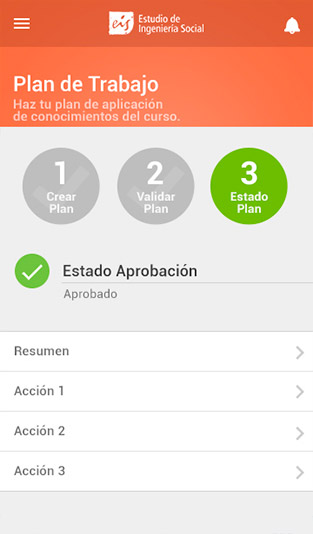 Important KPI
How long did this app take to develop? Where were the most resources and time invested? It is important to know all the steps of the process. It is relevant to know that the development time can be extended due to the functionalities that are added and the changes made by the client.