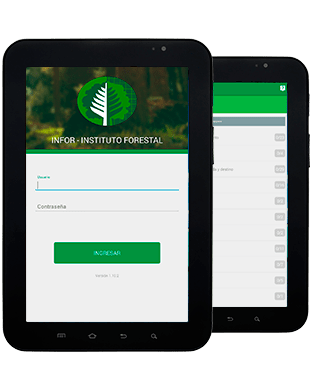 Through forms, the application records information about the status of sawmills, their production level, forest species and the educational level of their workers, among others. The data captured is synchronized with INFOR's database to be processed in less time and with greater systematization.

Conduct surveys of sawmills throughout Chile in order to collect relevant information on the forestry sector.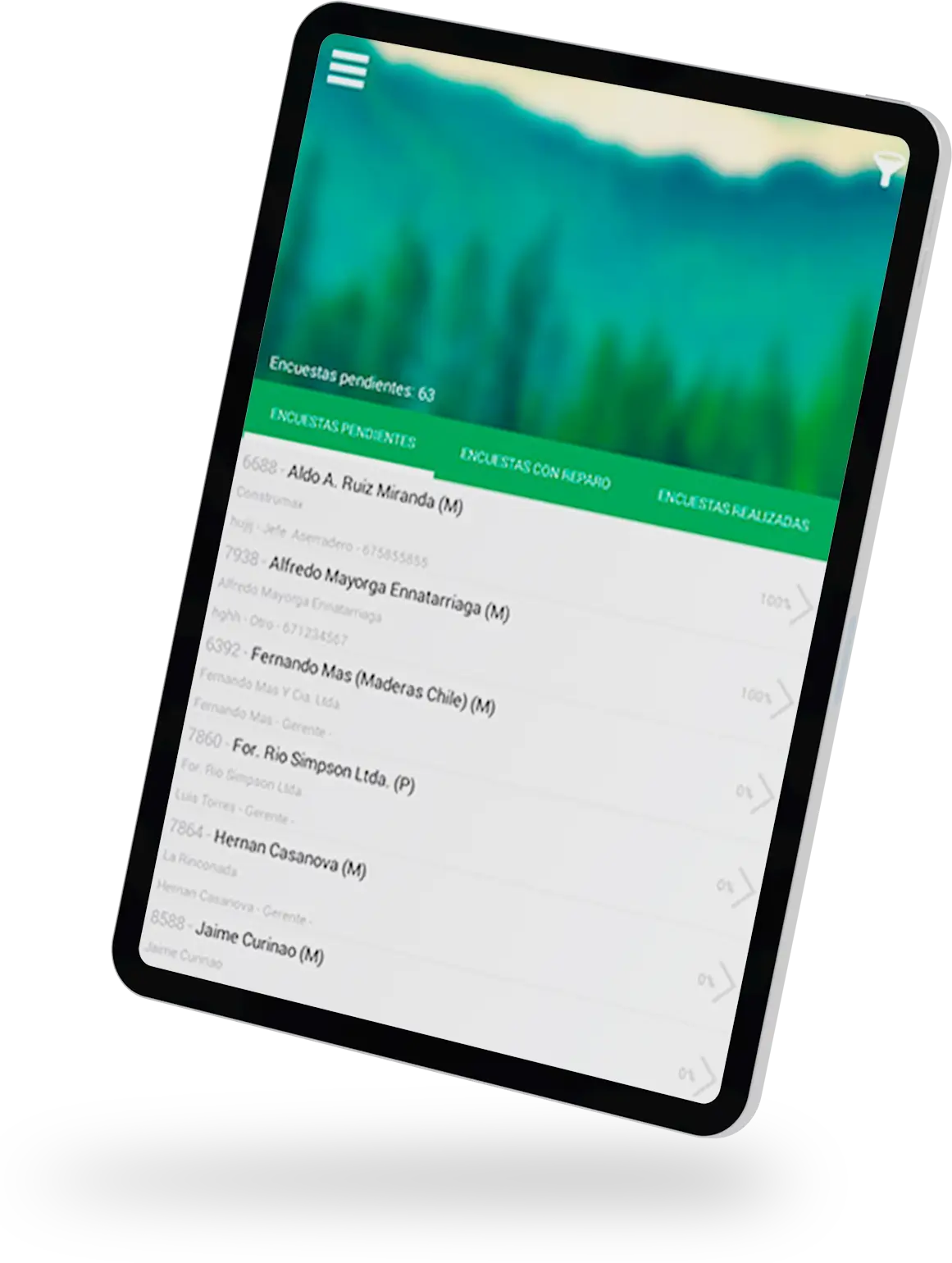 Since 1961, the Instituto Forestal has been working in the generation, collection, processing, analysis and commercialization of Chile's forest resources.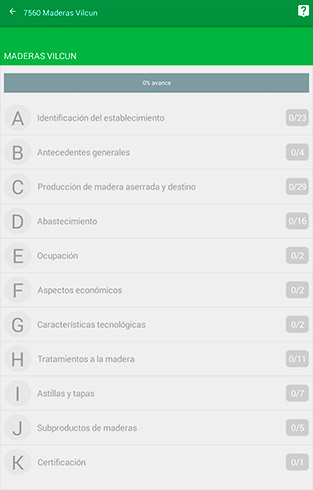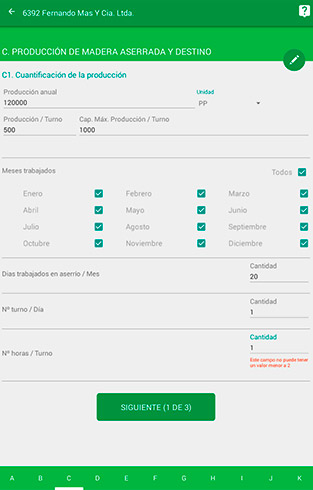 Important KPI
How long did this app take to develop? Where were the most resources and time invested? It is important to know all the steps of the process. It is relevant to know that the development time can be extended due to the functionalities that are added and the changes made by the client.