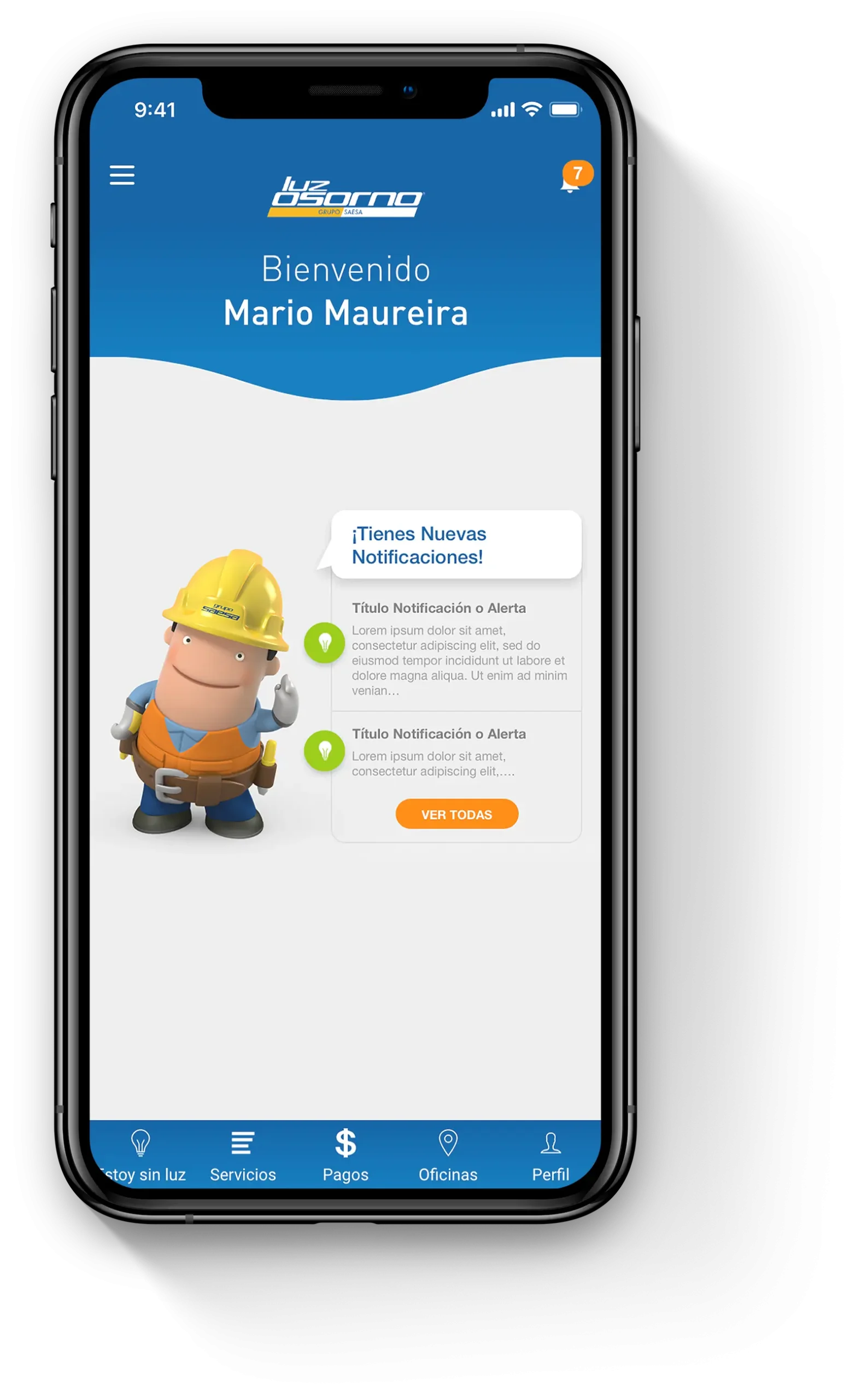 Through this app, users can check their account status, pay online via WebPay, receive notifications for outages and emergencies, report incidents or illegal activities, among others.

Deliver information to your customers about their electric bills, payment status and emergencies.
https://web.gruposaesa.cl/web/saesa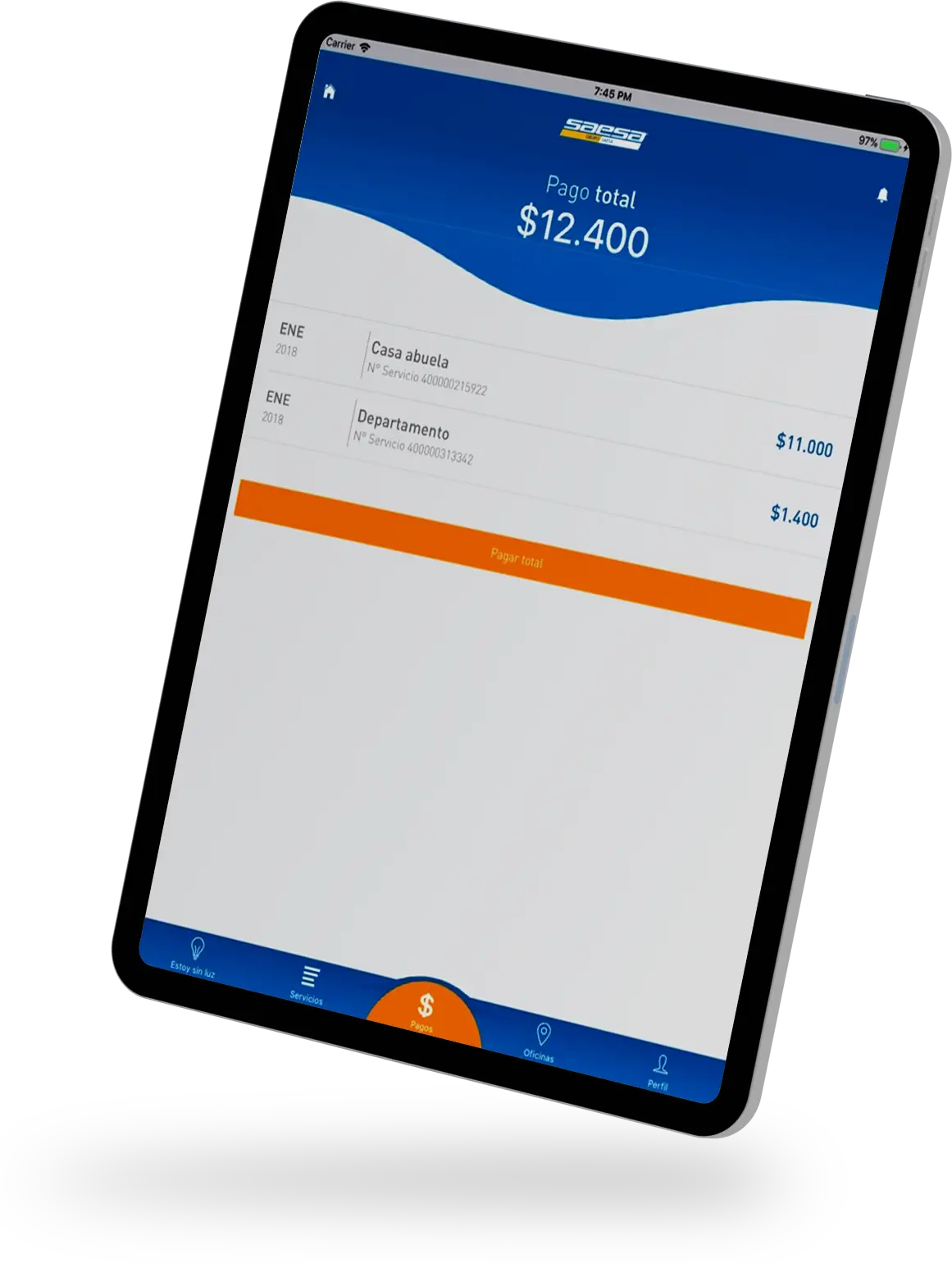 Sociedad Austral de Electricidad S.A. was created in 1926, supplying energy to Lebu, Arauco, Carampangue and later to Puerto Montt, Osorno and Valdivia, and is currently present in 5 regions of Chile, covering 112 municipalities and reaching 3 million customers, located between Bío Bío and Aysén.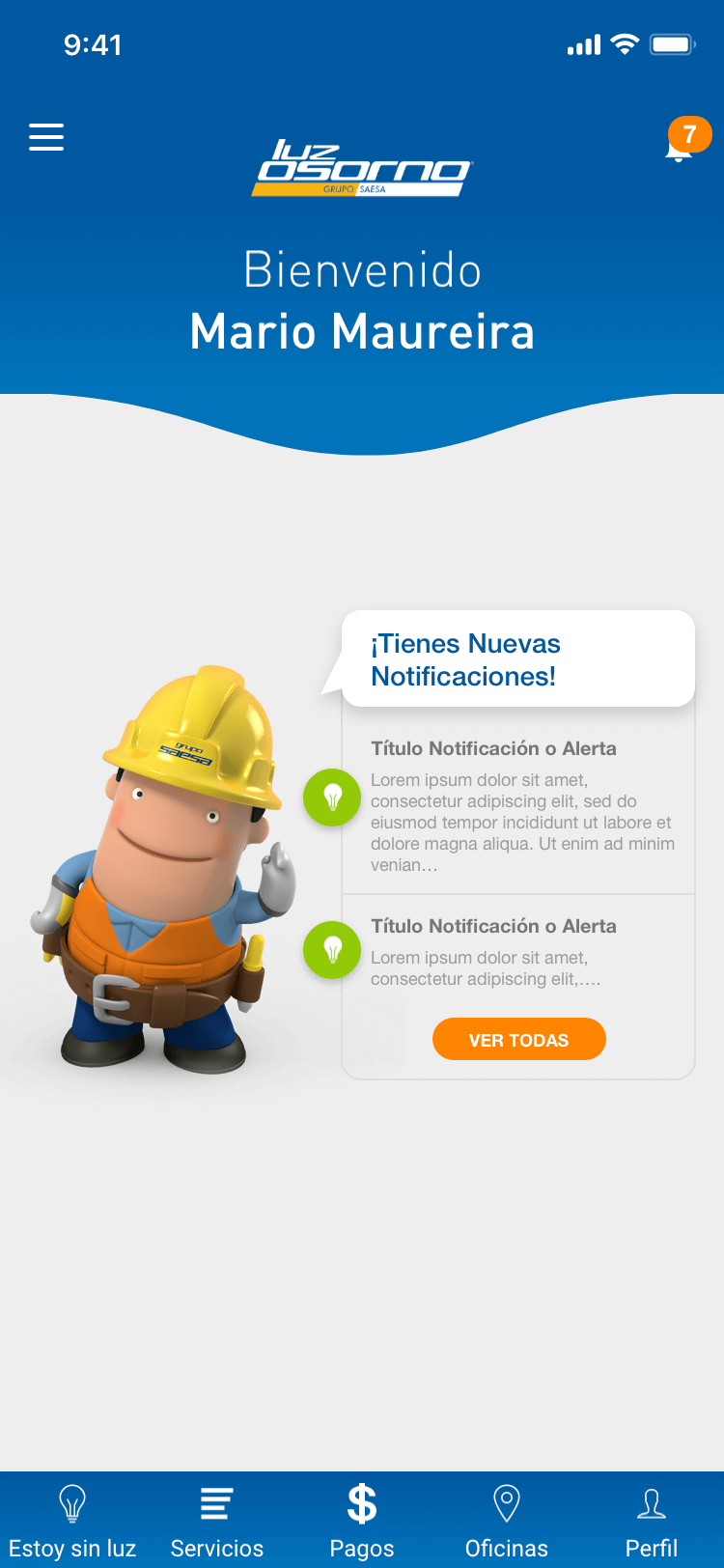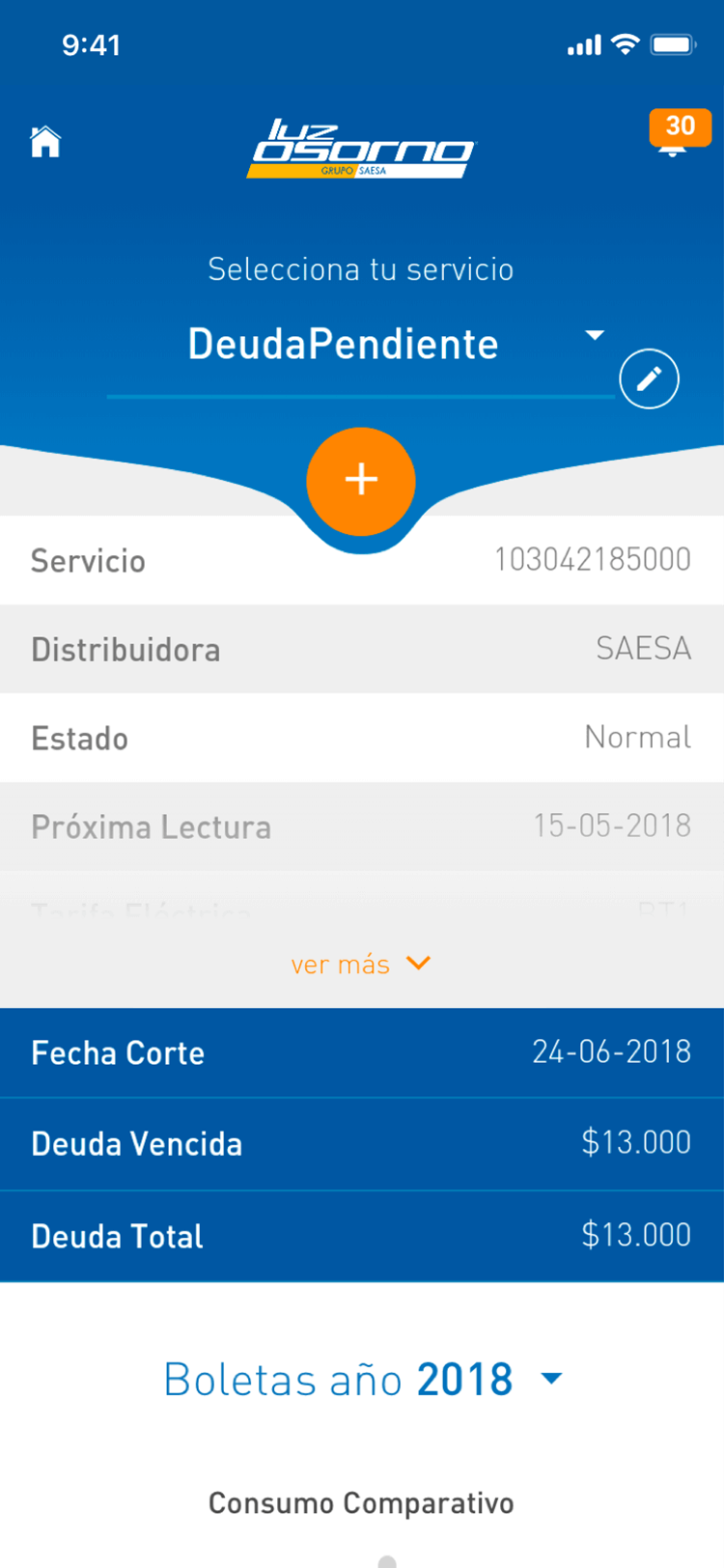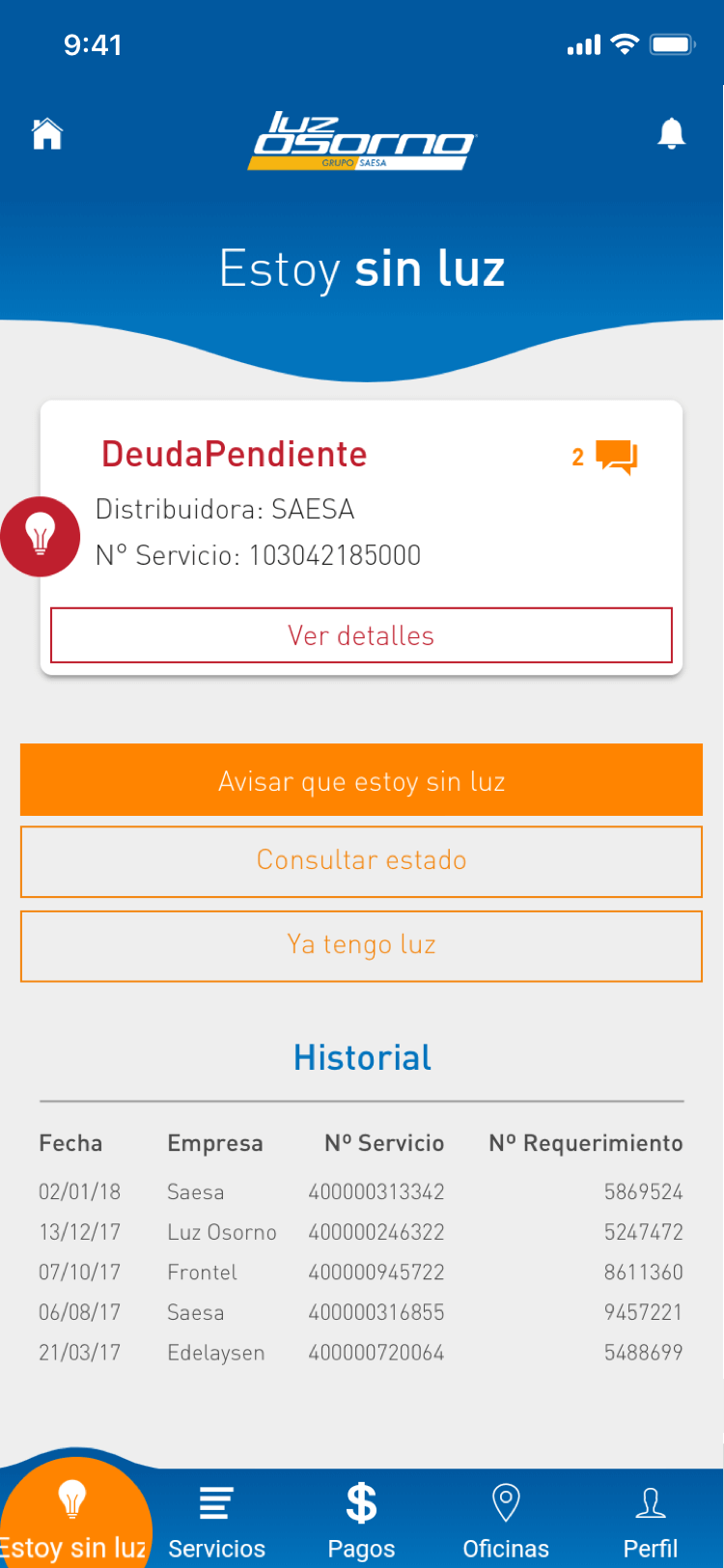 Important KPI
How long did this app take to develop? Where were the most resources and time invested? It is important to know all the steps of the process. It is relevant to know that the development time can be extended due to the functionalities that are added and the changes made by the client.