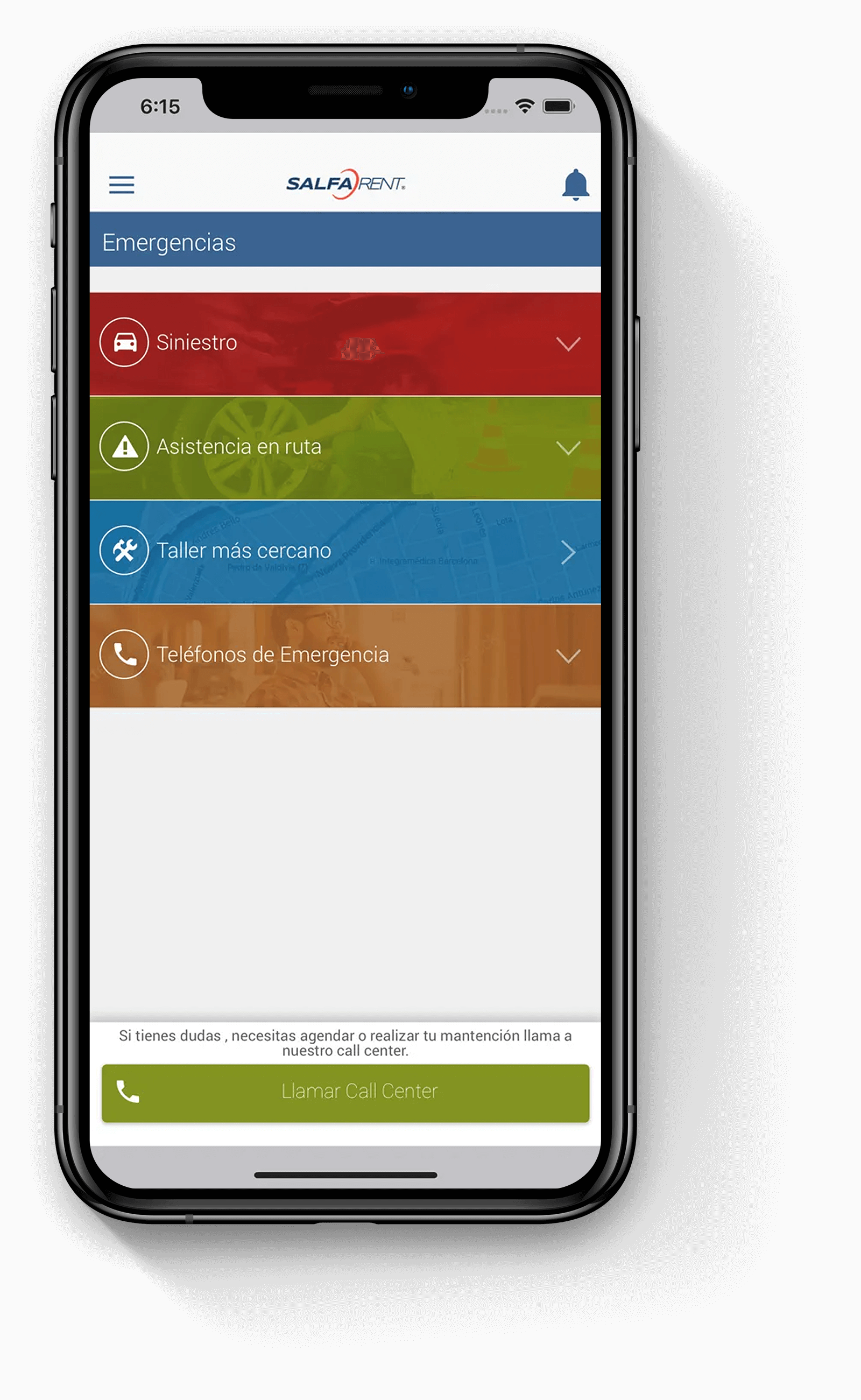 APP integrated to the company's SAP with different categories of information that allows users to interact with the application, requesting them to update different vehicle statuses, such as mileage, maintenance dates, among others. Through these actions, users accumulate points with which they can participate for different prizes, thereby increasing the useful life of the machines and increasing customer loyalty.

Platform to keep SALFA Rent customers informed about the status of leased vehicles, in terms of technical review, maintenance, spare parts and everything necessary for the optimal use of each truck.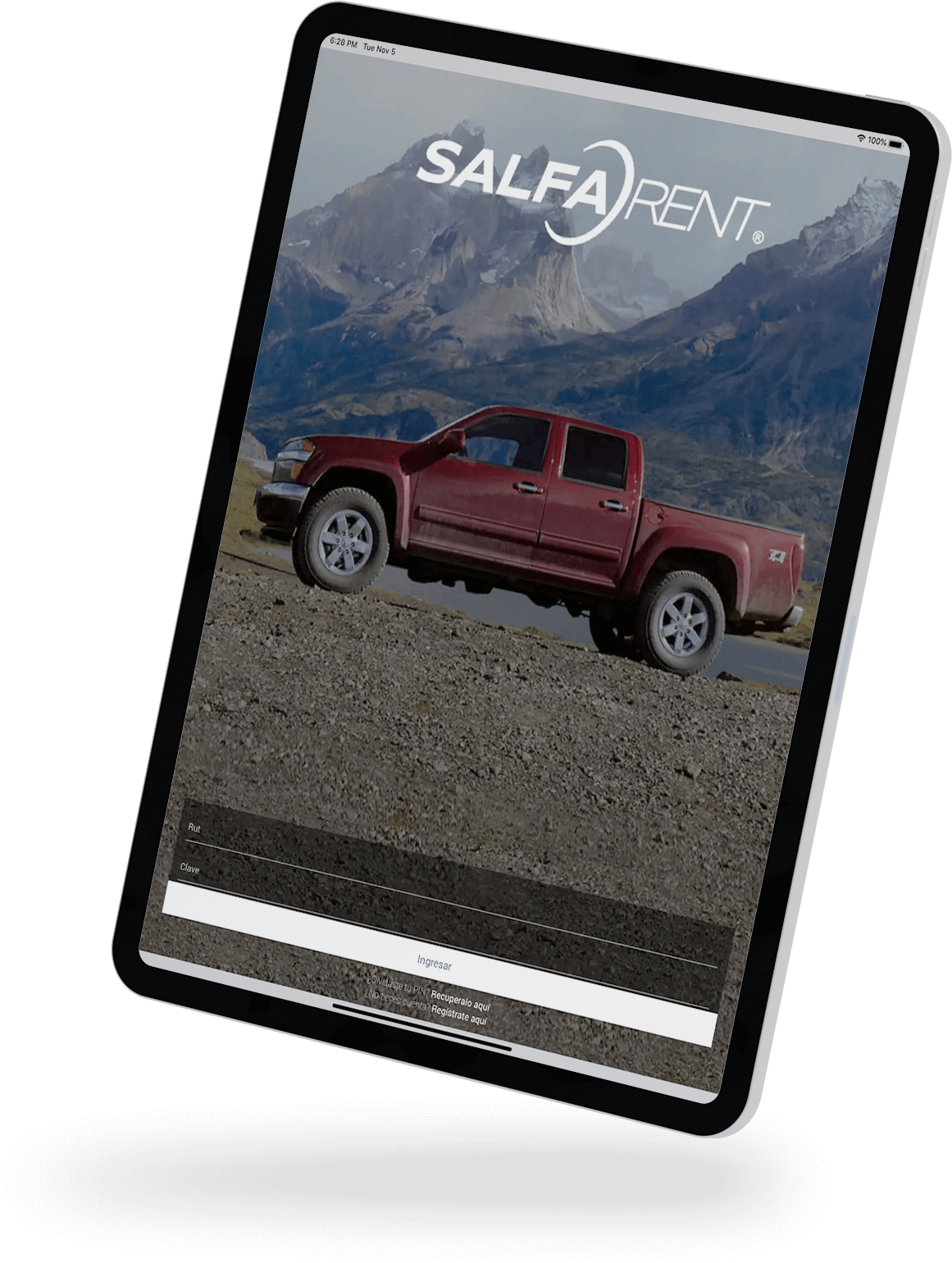 Division of SALFA S.A. created in 1998, which seeks to address the growing demand of companies to outsource the operation of their vehicle fleets. It is currently present from Iquique to Punta Arenas and has a fleet of more than 6,000 units.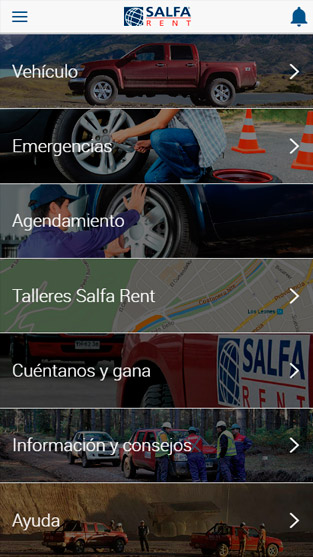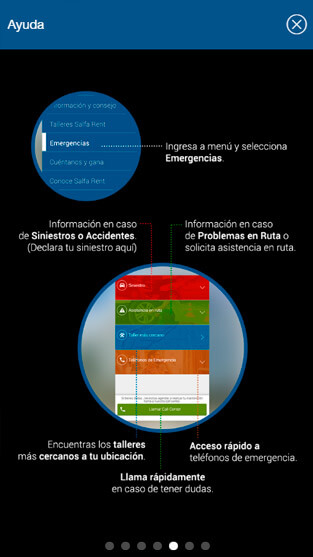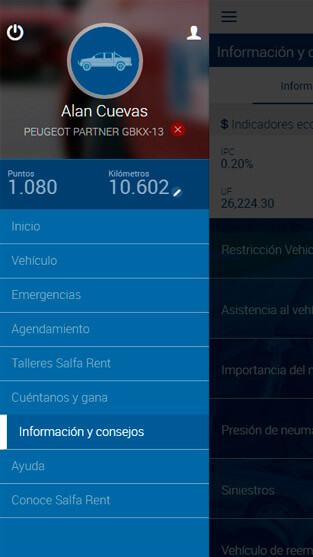 Important KPI
How long did this app take to develop? Where were the most resources and time invested? It is important to know all the steps of the process. It is relevant to know that the development time can be extended due to the functionalities that are added and the changes made by the client.