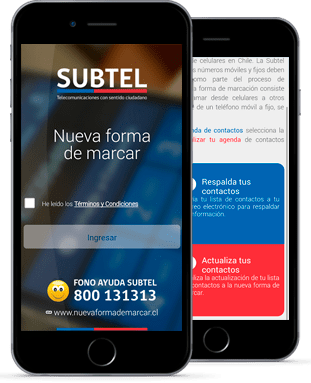 App requested in 2016 whose function was to automatically standardize cell phone numbers, adding +569 prefixes to mobile contacts and eliminating 0 numbers to landlines.

As part of the number portability process promoted by SUBTEL, a platform was required to automatically update the number format from a cell phone to the new way of dialing in Chile.
https://www.subtel.gob.cl/
Send to personal e-mail the old contact list
Summarizes the list of contacts to be updated
Retrieve the old contact list
The telephone number is updated in international format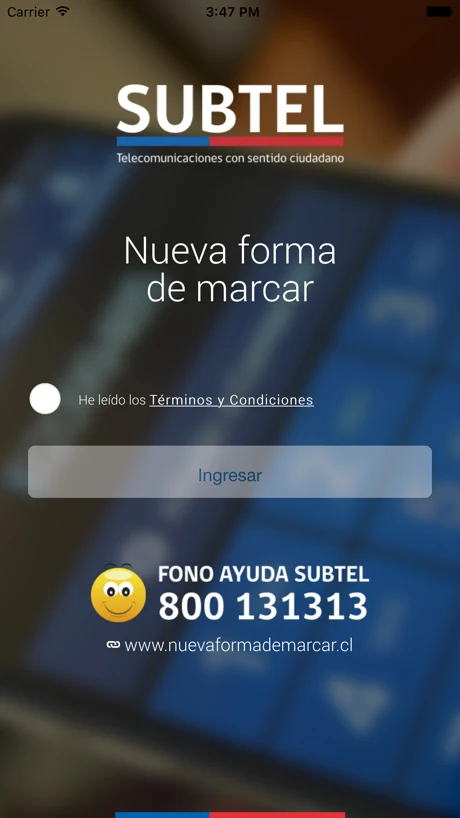 The Undersecretariat of Telecommunications proposes national telecommunications policies in accordance with government guidelines, directs and controls their implementation, supervises public and private telecommunications companies in the country, among many other functions.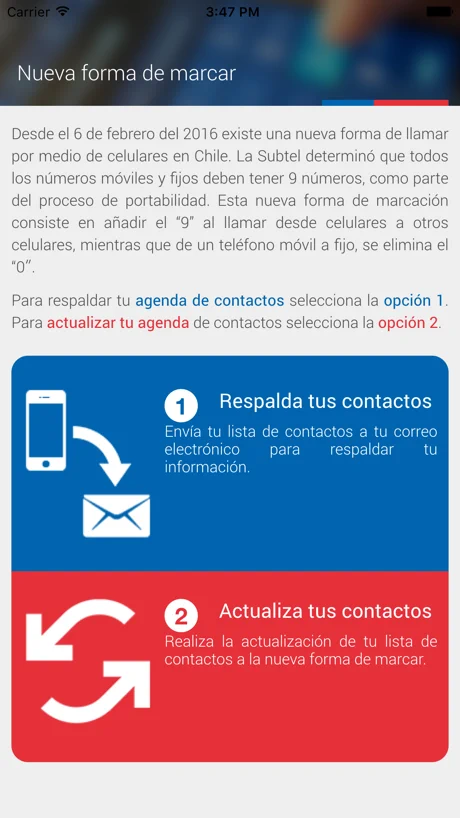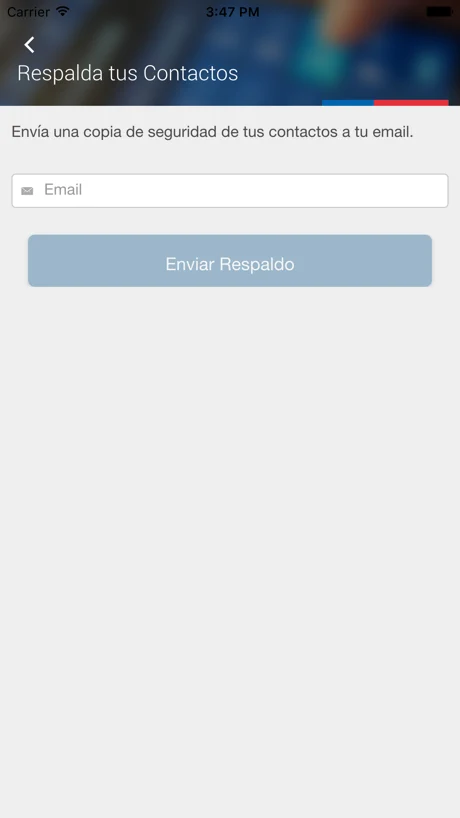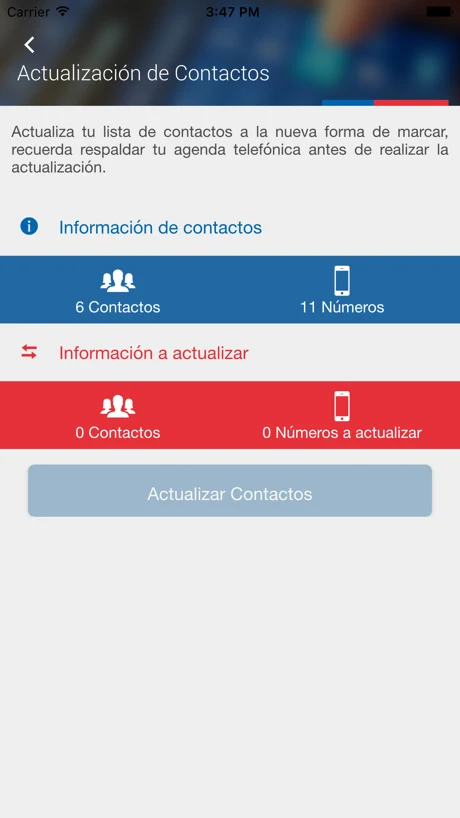 Important KPI
How long did this app take to develop? Where were the most resources and time invested? It is important to know all the steps of the process. It is relevant to know that the development time can be extended due to the functionalities that are added and the changes made by the client.