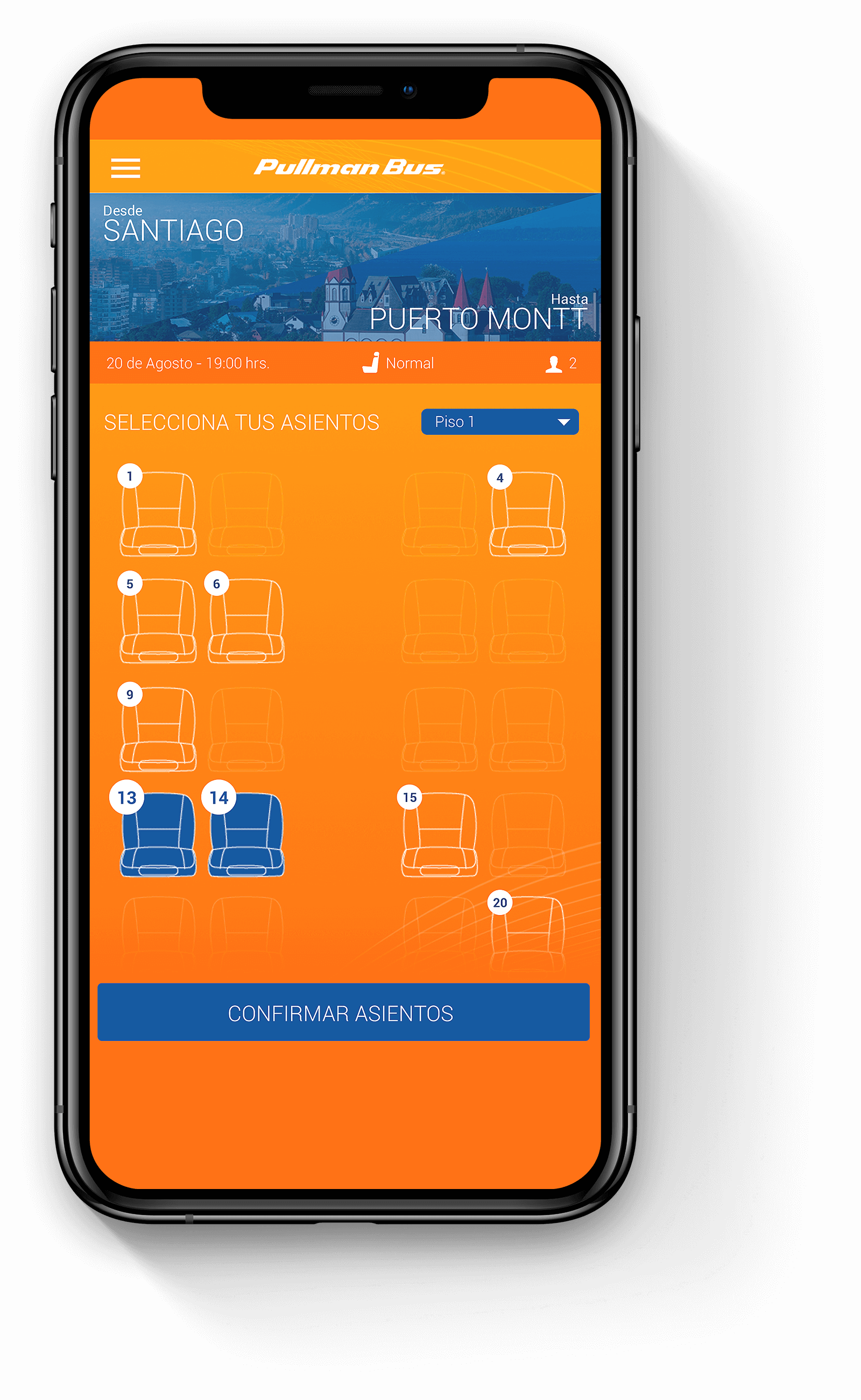 App integrated to the company's SAP, in which users can select the start and destination of the trip, book seats, pay through an integration with Transbank and receive push notifications.

Develop an application in which Pullman customers can book tickets to the south of Chile and pay from the same platform.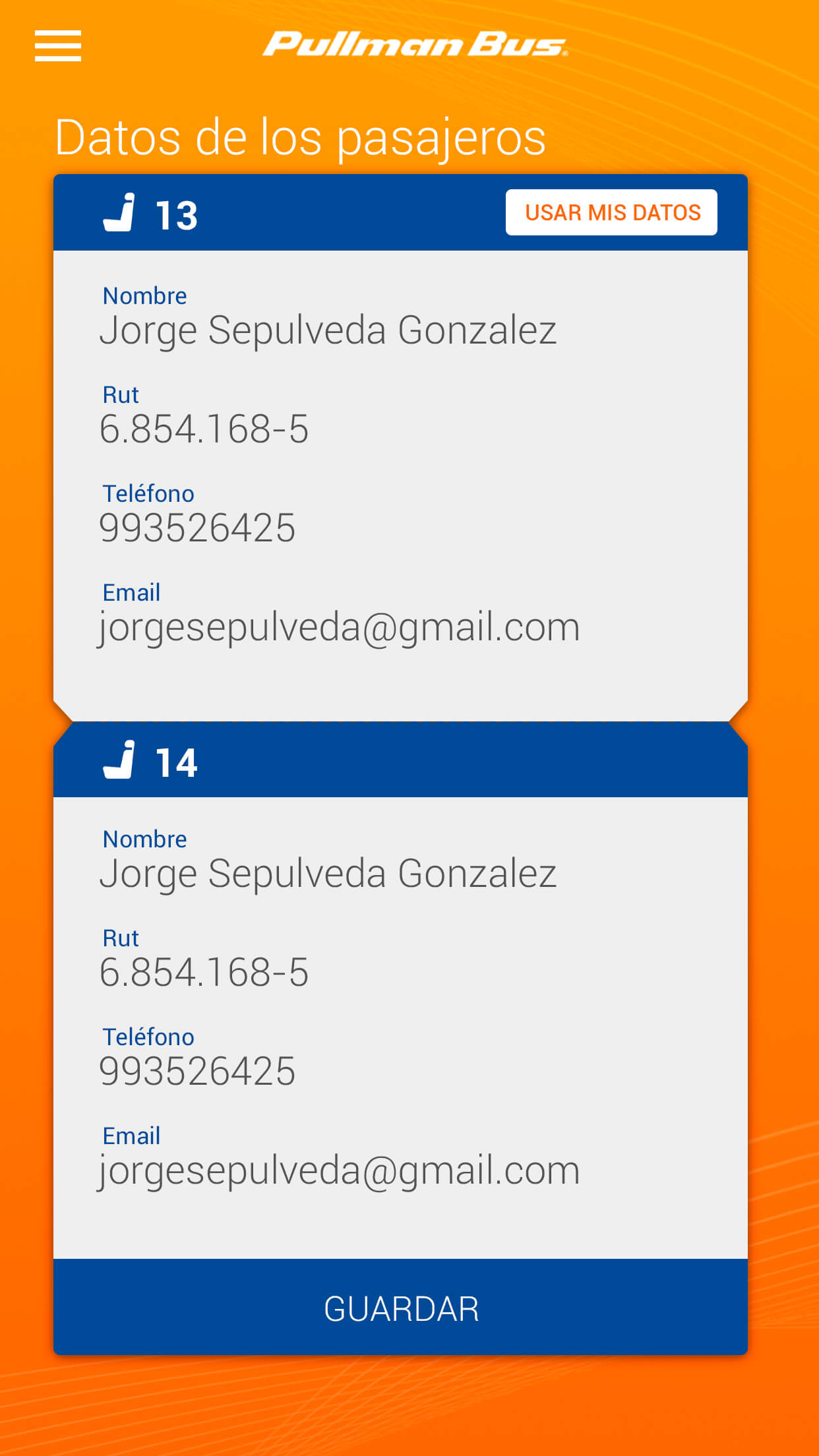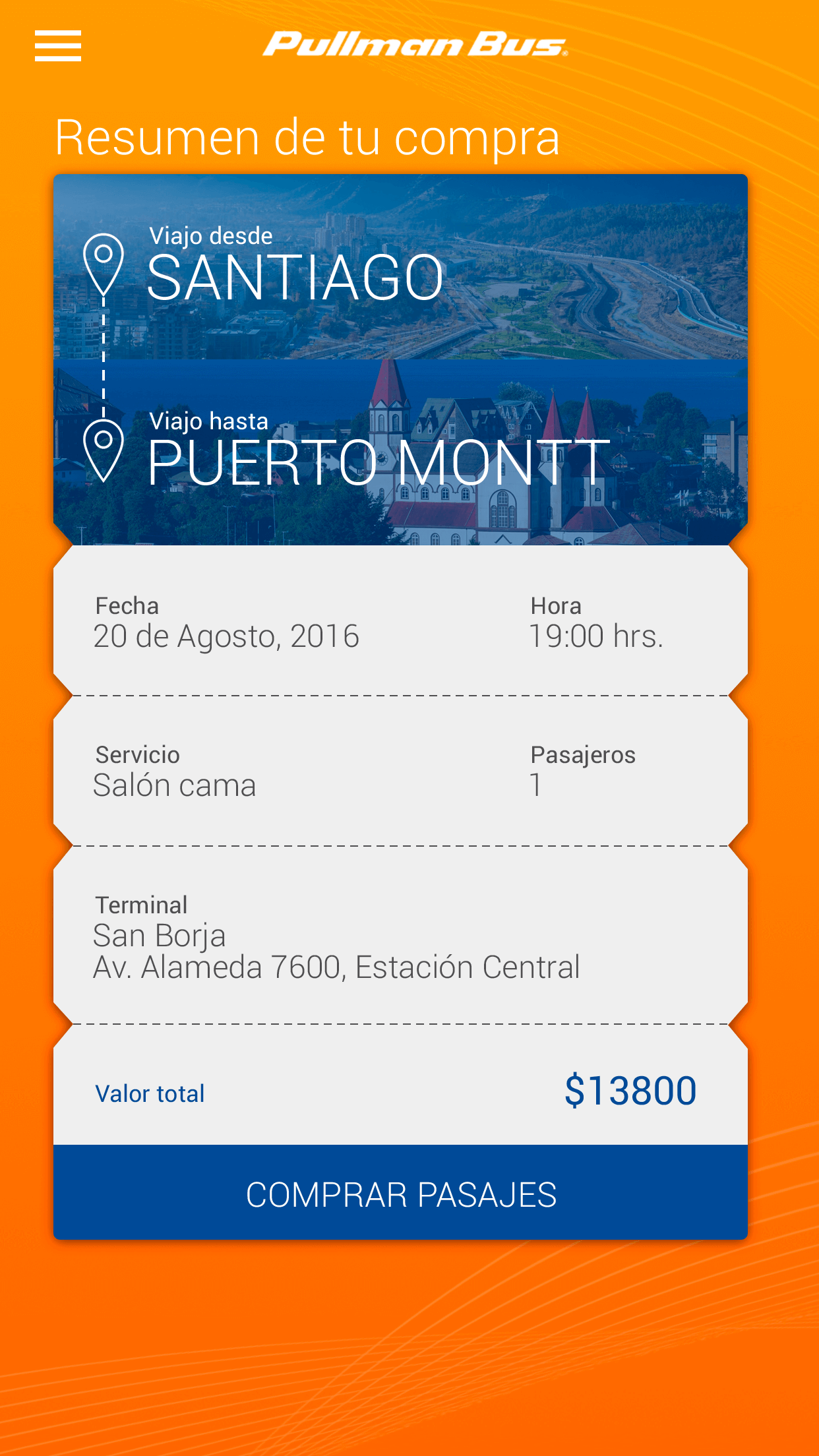 The company was created in 1940 and currently has more than 1,200 buses, being the first intercity transportation company to link Arica with Punta Arenas.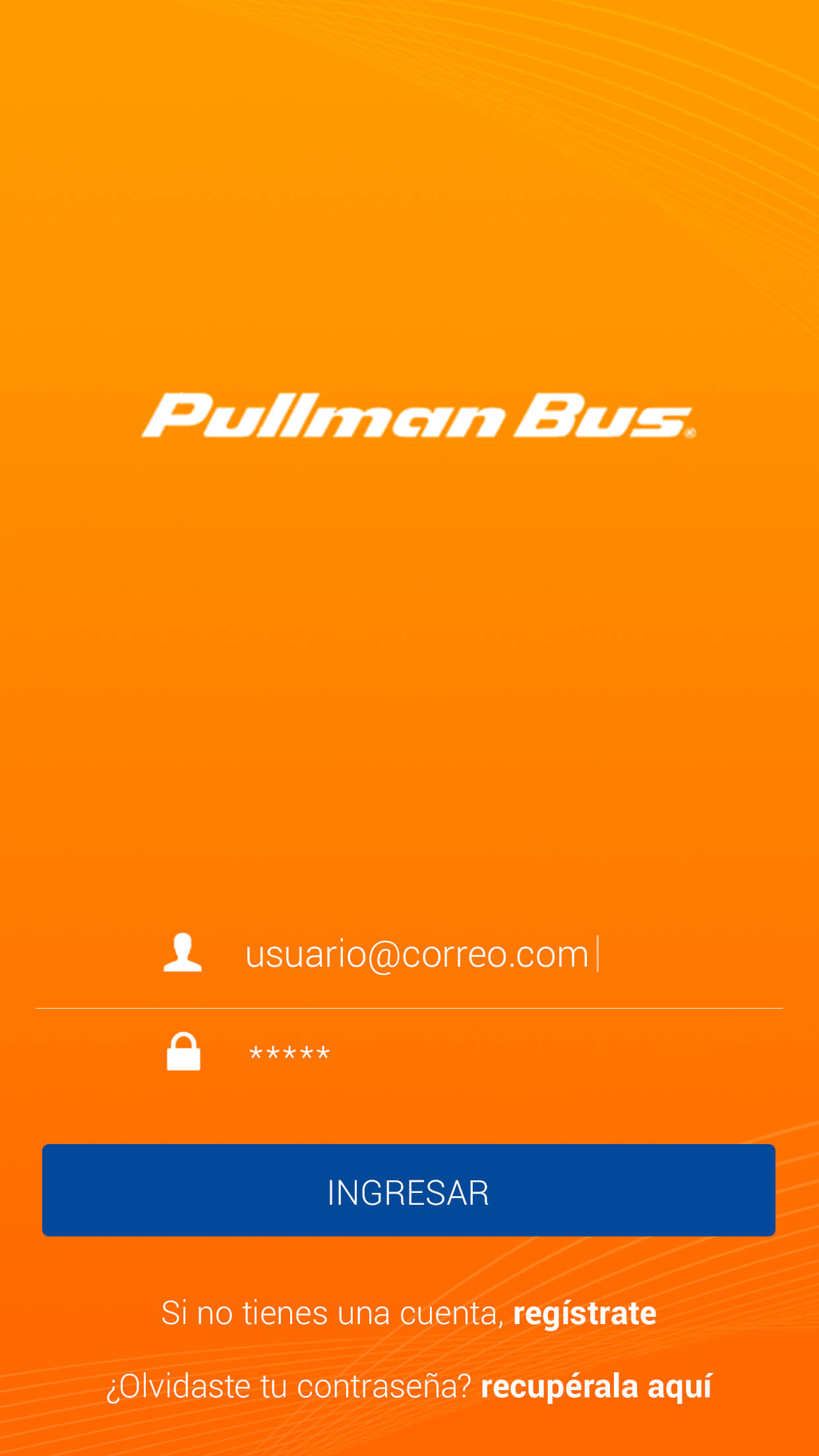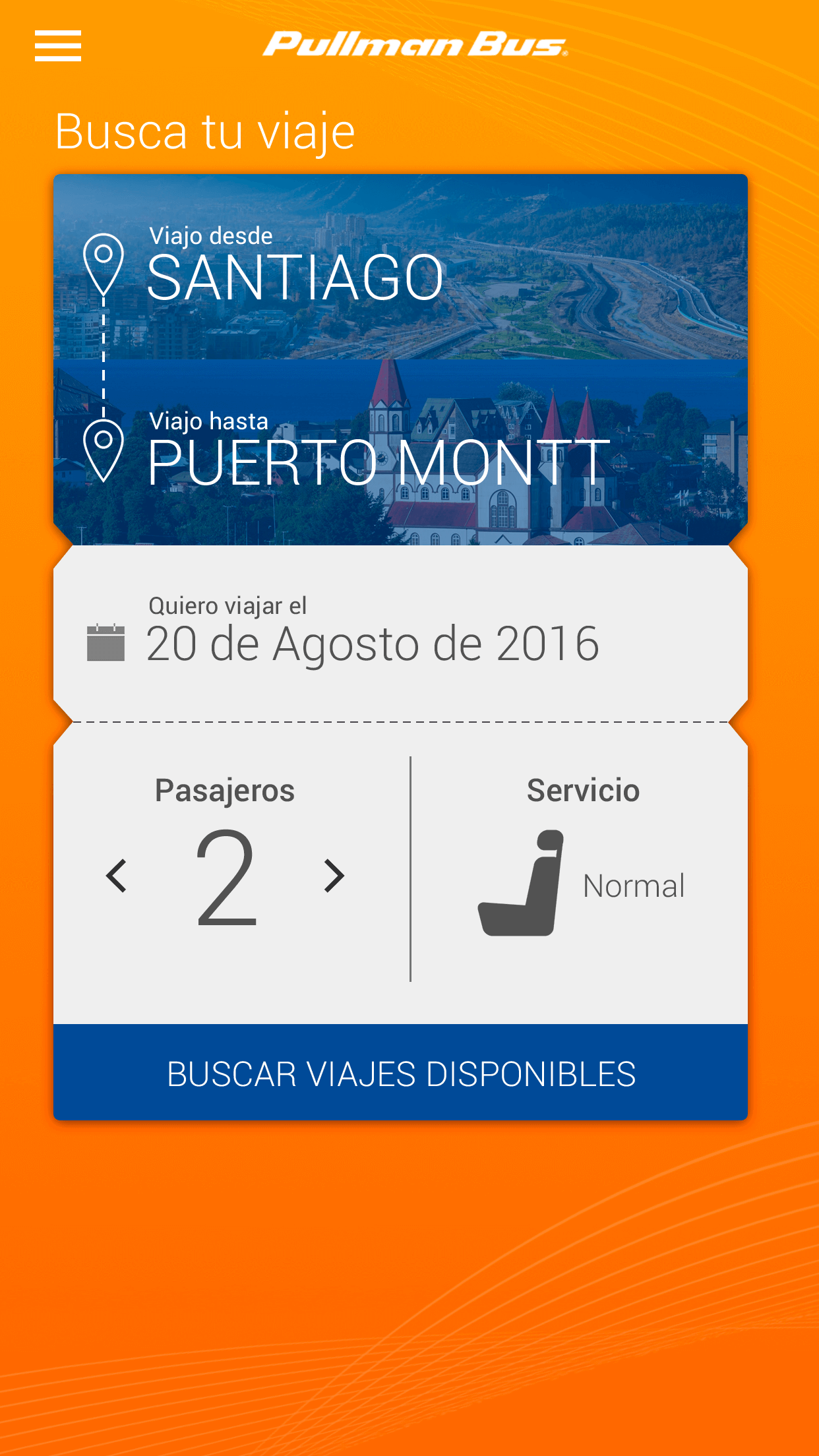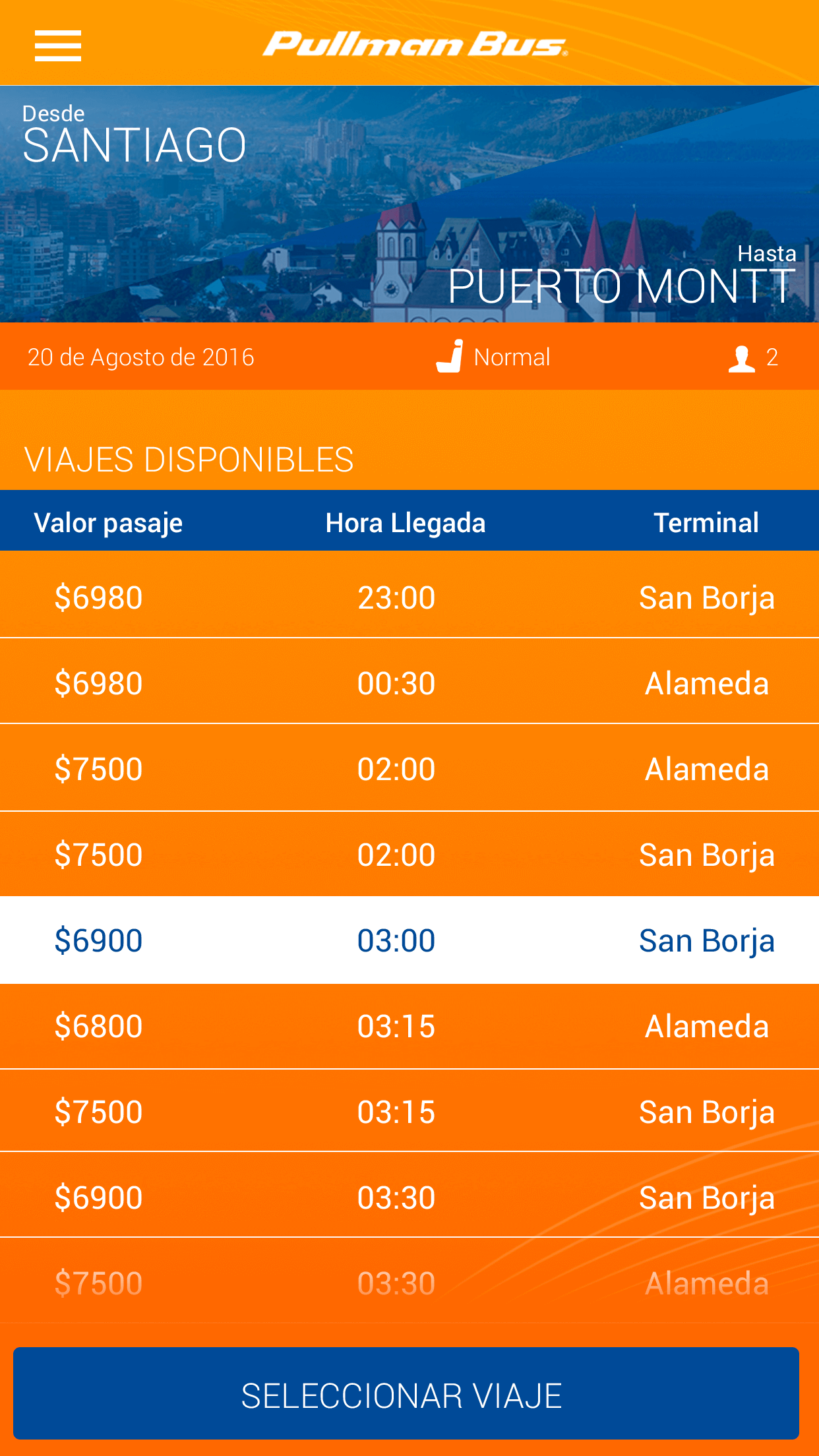 Important KPI
How long did this app take to develop? Where were the most resources and time invested? It is important to know all the steps of the process. It is relevant to know that the development time can be extended due to the functionalities that are added and the changes made by the client.